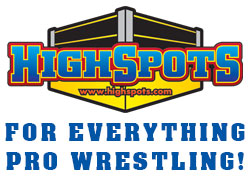 Leesburg, Fl.-  As we get ready to see what FXE brings to Wrestle for Awareness we must put a bow on the last event. FXE has received such an outpourring of love after it's last event at Gator Harley-Davidson. The fans loved the show and the charity raised more than expected. Everyone loved the show, well most everyone. FXE owner, Joseph Mattiace Sr. aka Jester, saw it a little differently. When asked, "I was proud of the team we assembled. That was a first time cast and crew working together, for the untrained eye…it was fantastic. For the fans, they were able to watch a highly entertaining show. For the Combat Vets "Until They Ride", it was our pleasure and honor to do all we could for them. But, in all that, I saw the flaws. Those flaws will be corrected."
Jester has a reputation as the "polite perfectionist" to which he says, "We have young men and women literally risking their necks out there. It is incumbent on any promoter to give 100% to making those stars look good. To put them in the best situations possible. From storylines to lighting to sound and down the line…I have a job to do in giving them the best opportunity to succeed at the highest levels."
It is this thinking that he brings to show, that has us so excited to see what he does with this show August 10th, "Wrestle for Awareness" show, at the Lake Square Mall.
Here are some of the early details, we are hearing that the final details will come after mid -week. On August 10th, the event will start at 11:30am at the food court. Jester is planning a Meet n Greet with a star wrestler. Then, at 12;30pm a short fashion show. It will be a mix of wrestlers with fashion models. From what we told, the length of the show isn't set in stone, but they are planning for about 15-20 minutes. Wrestling will be from 1pm to 3pm right inside the mall. The event is being recorded for airing on LakeFront TV
"Wrestle for Awareness: Breast Cancer…Get it off our chest" is an event where 100% of the ticket sales goes to Advent Health Waterman Foundation in Tavares, Florida. Each ticket is $25 and the purchaser of the ticket will have the choice in keeping it or donating it to a cancer survivor. The donation is earmarked for Free Breast Cancer screenings. Just like any cancer, earliest detection is crucial.
More details will be announced this week, so stay tuned to what will be another fun FXE event!