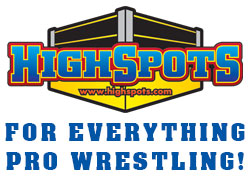 Leesburg, FL-
After much anticipation, yesterday we announced the launch of FXE Adrenaline Wrestling!!
Before anything is talked about, I must thank those who have helped make it happen. Obviously first, the fans. We have a small but passionate fan base here in the early going. They truly love the unpredictability.
Next up, our wonderful sponsors. Without you, there are no shows. Your belief in us has been amazing and appreciated.
Last but not least, the cast and crew. Please don't go by the Jester character. I'm not easy to work for at times. With that said, make no mistake, it is our cast and crew that make us look so damn good. The talent and professionalism, of them, is why we are in the position we are in as a company.
Which brings us to said position.
Some seem to think this just happened overnight. It didn't. Years ago it was an idea. Many said a dream. I've always believed anything in life is possible.
My time in the business started with many hours sitting, talking and watching Raw and Smackdown with the Mouth of the South. What a blessing it was for me to be able to sit and talk the business with Jimmy Hart, someone in the business over 40 years. Not just a WWE Legend, but a true wrestling legend.
I can't begin to describe the gratitude I have for that man. I'm a nobody and he sat with me week after week. Either letting me ask any question, no matter how stupid it must have been for him, to him giving me commentary on what we were watching at the highest level. Not just what we were watching it, but why we were seeing things.
I was a sponge.
A grateful and humble sponge.
Fast forward to being the producer of a show for a company that was next to a lake and having a finale like not seen on the Indy circuit.
Boats, planes, cars and police trucks as an entrance!! It was at that point, many people knew…I wasn't your regular showman.
For me, the bigger the venue, the bigger the show!! Let me play!!
But, to me, that isn't always equal to success. And by what the fans are telling me, my true belief is what makes FXE tick… the unpredictability.
Not knowing what is going to happen at any given show is what fuels this in my opinion. Like I said, in the fans opinion as well.
FXE Adrenaline Wrestling will focus on just that…the adrenaline of a great show. When you leave an FXE Adrenaline Wrestling show…we want you going home and slamming a family member to the floor!!
Just not grandma…never slam grandma. Little brothers and sisters work best.
So now we are heading out of Florida for the first time. Where? When?
Relax, I have to milk this…ooops… I mean I have to build the suspense…yea..that's it..the suspense.
Seriously, that will come out next weekend.
Just know this much…
Where and when this happens, I'm certainly not going to be coming out of the gate shy. Wrestling entertainment with a mix of old school, new school and Jester's school.
Jester's school you ask??
Jester's school of unpredictability.
First show out of state, the cast and crew will have your adrenaline pumping…your FXE Adrenaline!!!
Wait until you see what we have planned!!
Jester….Out!!
Enter the Limited Edition Reebok CrossFit® Nano 5.0 Giveaway